Updated at 12:30pm on Monday, March 30th
AN UPDATE ON OUR STATUS OF OPERATIONS:
The state of California has issued a statewide "safer-at-home" mandate to stop the spread of COVID-19. Because the mandate means temporarily closing the doors at P.F. HQ, we're working with a trusted third-party logistics partner to ship out all orders after Friday, March 20.
Because we're working with a logistics partner, you may notice that some things are a little different about your shipment. For example, the boxes that your products are shipped in won't have P.F. branding on them and your postcard may not include a handwritten note like it usually would. These slight changes just mean your items can ship out as quickly as possible. However, you can be assured that you're still receiving the same high-quality, securely-packed products from us – as always.

Right now, our main priority is taking care of our staff. It is our goal to keep everyone paid as long as we can. If you are looking for ways to support (and are able) we are currently taking online orders and also offer digital gift cards here. If you'd like to shop locally, head to pfcandleco.com/stockists to find a small business near you that carries P.F. and may still be taking orders for pick-up or is able to ship - give them a call!
These are really uncertain, scary times, but we just want to say a huge THANK YOU to all of you. So many of you have shown up since the "safer-at-home" mandate, whether it was to place an order on our website, share with us how P.F. was making you feel more comfortable at home, or by simply just sending us messages over DMs and comments. We're not really sure what the future holds, but we feel so supported by the community that we've built here, and that gives us a lot of hope.
Our owner and creative director, Kristen, reminded us these last few weeks that she founded P.F. during a recession, and while this is something none of us ever could have imagined we'd have to experience as a business, together we feel confident that we can come out of this stronger than ever. We'll continue to keep you updated as we can. In the meantime, stay healthy and safe out there.
- The P.F. Candle Co. Team
---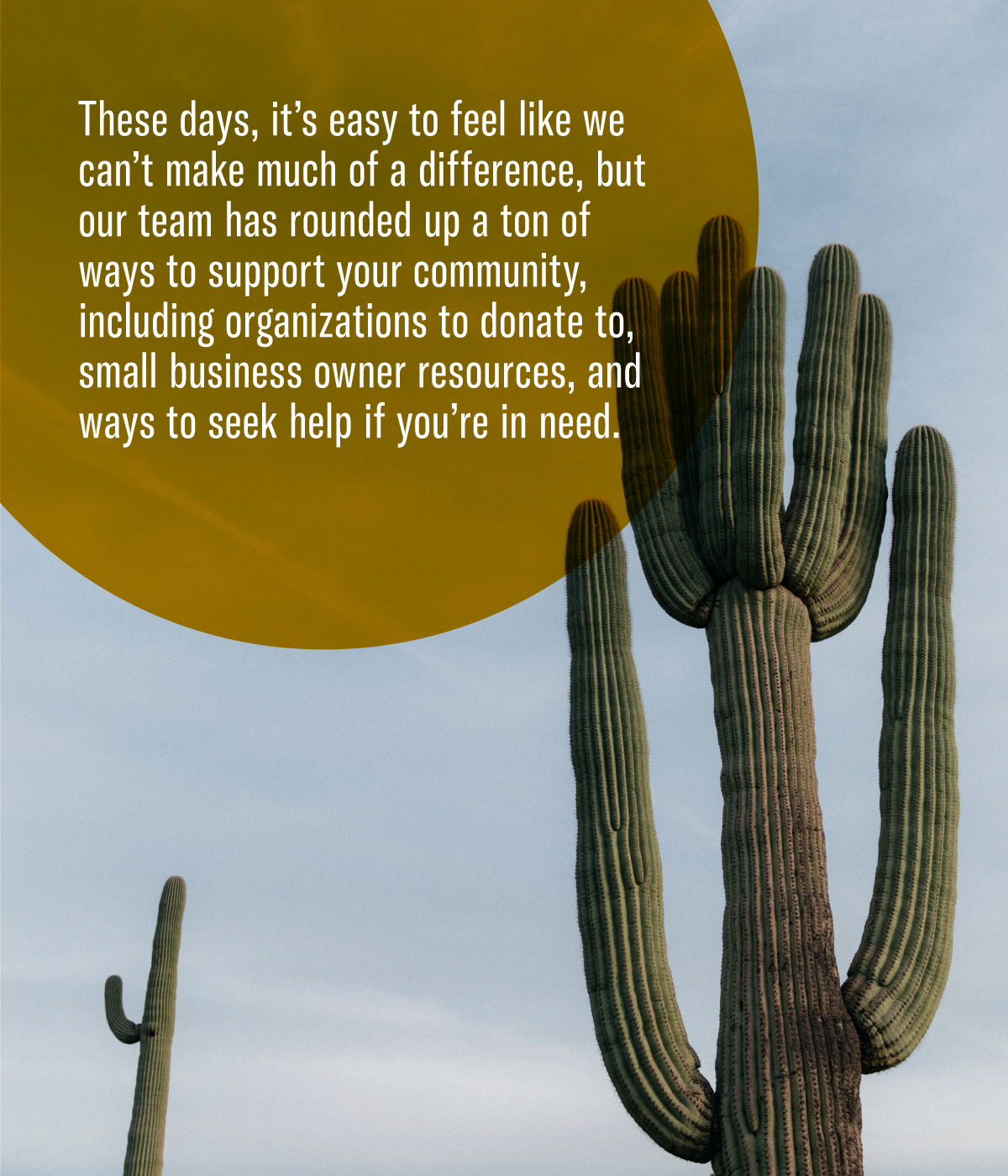 SUPPORT YOUR COMMUNITY BY:
- Buying a gift card from an independent business or restaurant to use in the future.
- Ordering food for takeout or pick up, especially from restaurants that offer direct delivery.
- Checking if any local studios or gyms are offering online classes to keep your body active.
- Connecting with the homeless community in your neighborhood and donating food or personal hygiene items if you can.
- Applying to foster pets while many shelters are closing/closed.
- For small businesses looking for financial support, the SBA is offering low-interest federal disaster loans that you can learn more about here! CA businesses can find information here, and Los Angeles businesses can find info here.
- CA residents: the state is currently waiving a lot of previous requirements to qualify for unemployment insurance. Find general information here, and information specific to COVID-19 here.
- For those in need of food assistance, US residents can look into SNAP food benefits here.
& FOR EVERYONE WORKING FROM HOME:
---