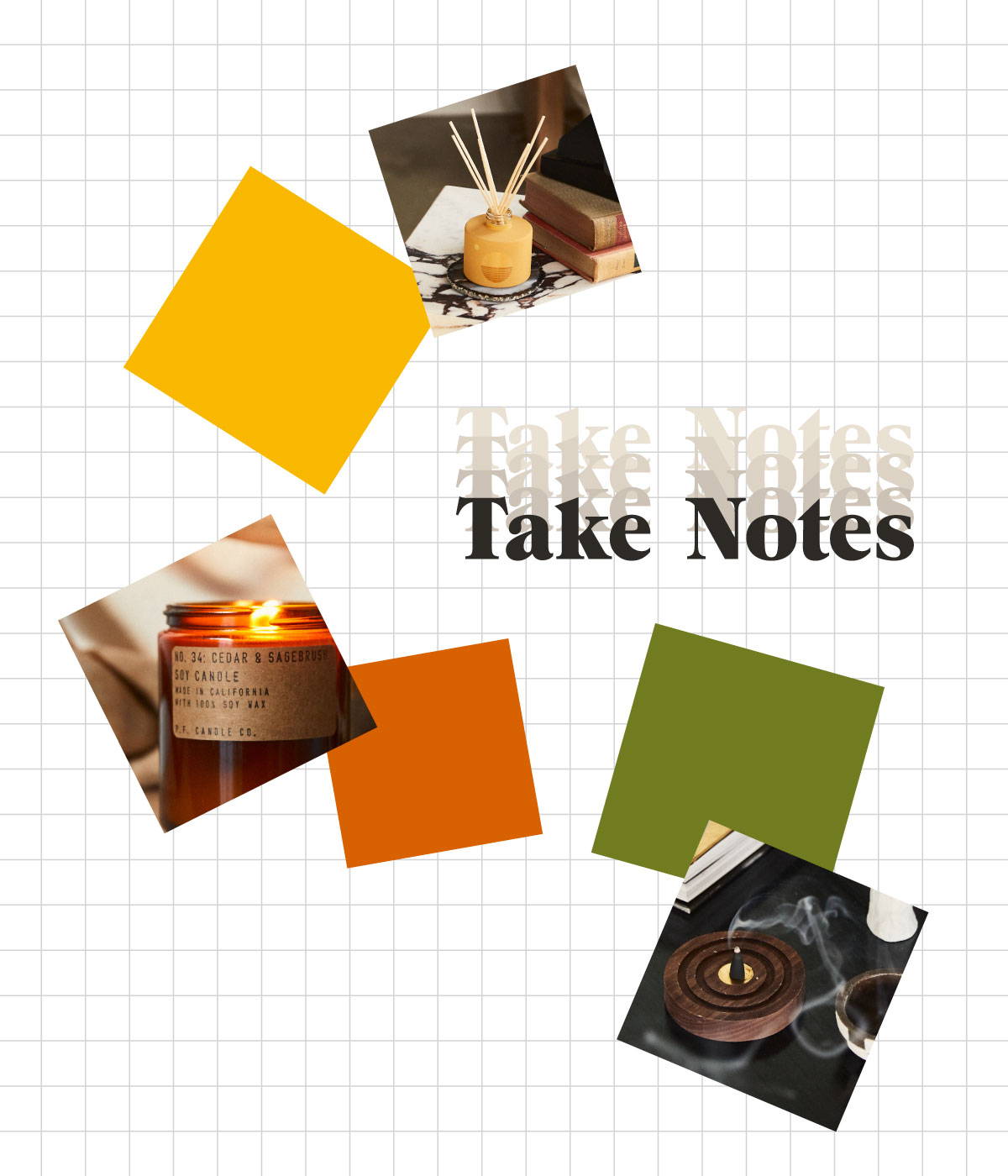 TAKE NOTES is an educational series to help you up your fragrance game and feel like a scent expert.
---
LET'S TALK
Olfactory Fatigue
If you suddenly can't pick up a scent from your all-time favorite candle or diffuser, you might be experiencing olfactory fatigue. In other words, your nose has gotten used to the scent! This is totally normal (and solvable), and can happen after using the same scent for a long period of time.
Swap out your go-to scents or product types when you notice its strength fading, try different types of fragrances through your home – like fresh scents in the bathroom and cozy ones in the bedroom. Mixing up scents will help you continue to notice the fragrances, while mixing up product type (i.e., occasionally swapping candles for incense or room sprays) will allow you to experience it in new ways!
---
How Do You Add A
New Scent To Your Space?
While scent is extremely personal, you're likely drawn to a certain fragrance family whenever you're scent shopping, so look for notes that are similar to your tried and true. If you're into woody, earthy blends, try out our newest scent, Cedar & Sagebrush. If you're into bright, clean blends, bring Los Angeles or Sweet Grapefruit into your rotation. And If you're into cozy, warm scents, we definitely suggest Piñon and Moonrise.